The Gazelle Squadron Display Team was established in 2014 and currently perform as a 2 aircraft flying display and provide additional aircraft for static display at airshows across the United Kingdom . We have expanded our fleet of aircraft throughout 2021 which will increase our flying display capability in 2022. The Squadron consists of around 38 volunteers who supply their time and skills throughout the year to ensure that our aircraft are displayed in prime condition and operated safely at all times.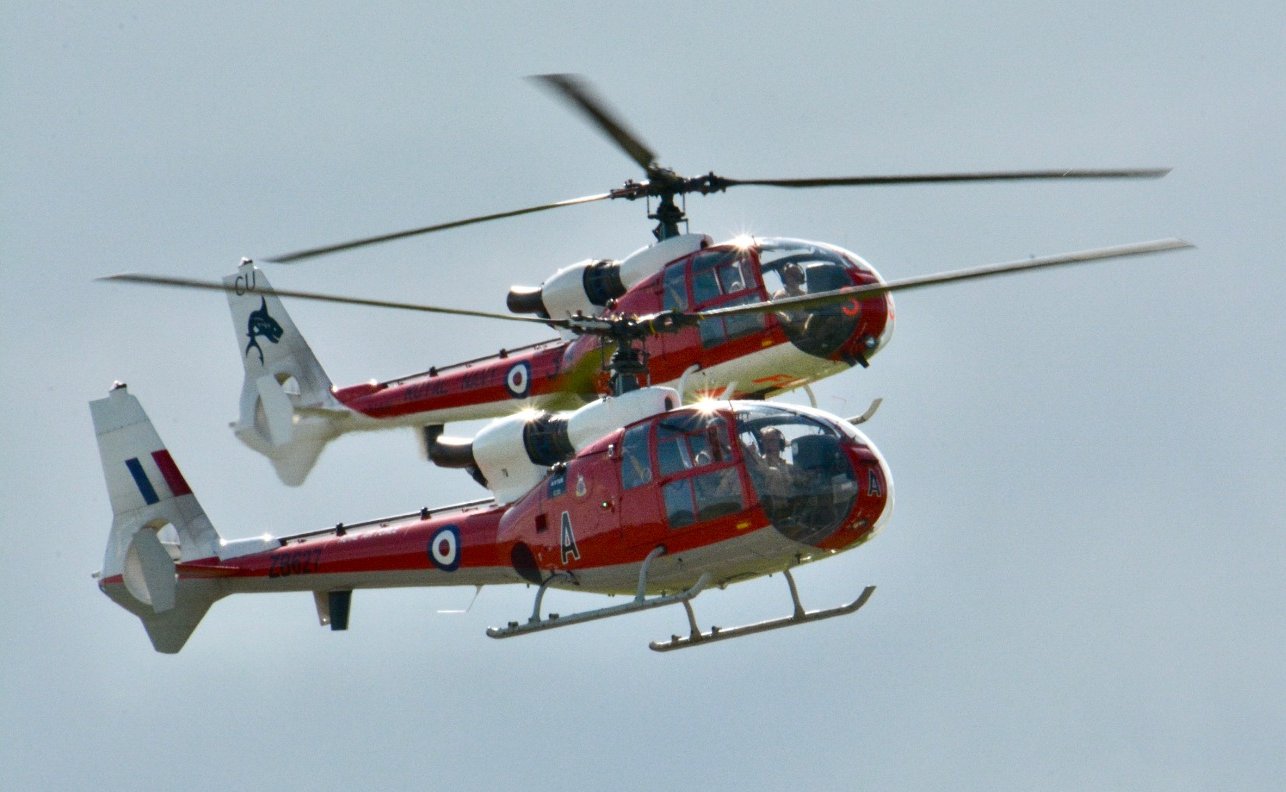 In addition to providing aerial displays at public events, we also provide static display aircraft to a number of smaller private events, schools and other shows including schools and village fetes.
Initially based at a private airfield near Hurstbourne Tarrant in Hampshire we reluctantly had to move in the summer of 2020 and now operate from a site near Wantage in Oxfordshire. Supported by CAA approved maintenance organisation Falcon Aviation Ltd, we maintain a fleet of former military Westland Gazelle helicopters from the Army Air Corps, Royal Navy,  Royal Air Force and Royal Marines.
All personnel are civilian volunteers but are generally ex-military. The team adheres to a traditional military structure, many are experienced pilots, engineers and ground crew, most of whom have served with the Army Air Corps Eagles and Royal Navy's Sharks display teams.