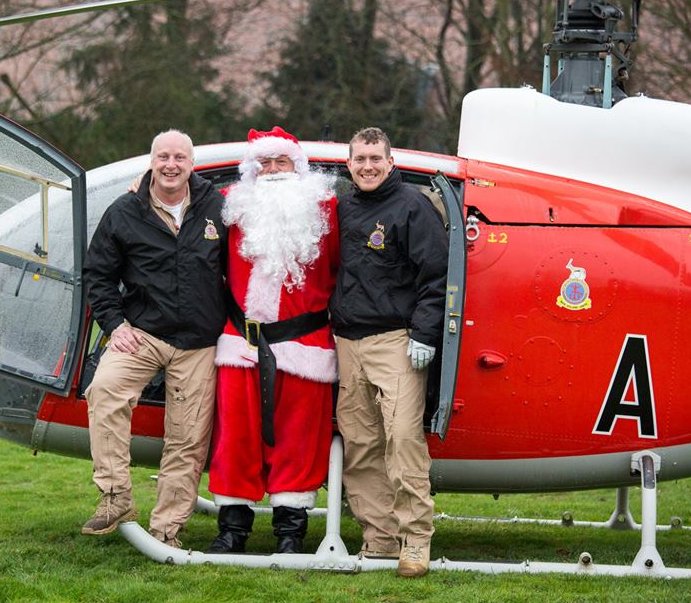 There are no privileges in being the boss's son.
Andy works as hard as everyone else in the team and is an accomplished aviator, he's seen here fulfilling his role as the other half of the dynamic duo and safely delivering Father Christmas to Naomi House.
Working as a helicopter engineer Andy flies the Cabri, Jetranger, Robinsons and of course the Gazelle.
This young man will go far.