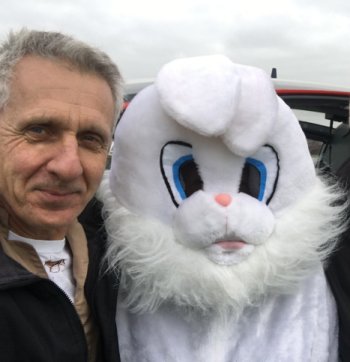 Mitch is one of the longest serving members of the current team and has been with the Squadron since its inception over 10 years ago.
He set out as an Army apprentice avionics technician responsible for keeping these wonderful machines in the air but soon decided that flying them was more fun so transferred to the Army Air Corps where he spent his career flying the Gazelle and Westland Lynx.
He flew with the Army during the first Gulf War and later in Kosovo and Albania as part of the NATO peace keeping mission.
After leaving the services at the age of 40 he continued to fly the Gazelle as a reservist and now plies his trade as a commercial airline pilot for Virgin Atlantic flying the airbus A350.
Mitch also wear the Squadron's Flight Safety Officer's Hat and as such he is responsible for any Flight Safety concerns that may present themselves.