Over the August Bank Holiday we visited Pembrey airfield in Carmarthenshire for a camping and flying training weekend and the outcome exceeded everyone's wildest dreams. Co-incidentally the Raven Display Team were also using Pembrey to practise their very impressive routine in their privately owned Van RV's and a chance comment at breakfast on Sunday led to the concept of us getting together for some combined aerial formation work. The idea was followed by some extensive planning, risk assessments, aircraft familiarisation sorties, numerous briefings and superb skill from all involved to produce, at the first attempt, a combined rotary and fixed wing formation comprising 8 aircraft.
To add icing to the day, astronaut Tim Peake, who amongst many other things is a current Gazelle pilot joined us to enjoy a few sorties and enjoy some socialising with his ex Army Air Corps colleagues.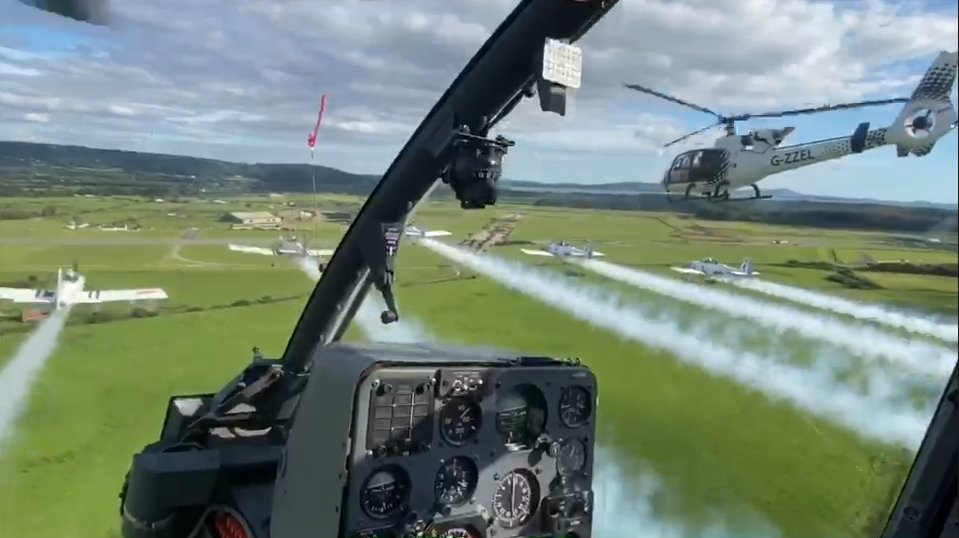 To view a short cockpit video of the formation click the image.
We hope to be working a little more closely with the Ravens and Tim in 2021 and are looking forward to the opportunity of taking the air show season by the scruff of the neck.
---